About Newport Senior Link
With over 100 years of combined experience in the nursing home, hospital, home health and assisted living industries, the members of our team are uniquely qualified to help you and your loved ones take the next step AT NO COST to you. Contact us now for a FREE and confidential consultation.
Our Pursuit – To be the senior living placement company of choice in each market we serve
Our Purpose – To exceed the quality, service and expectations of those we serve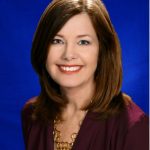 Sara Woodard
Director of Operations
Cell: 407-340-7239
Email: sara@npseniorlink.com
Sara has deep roots in Central Florida, having been raised in Winter Park and now living in Maitland with her husband of 25 years and her 2 children. She attributes her deep affection for seniors to the love she had for her own grandparents.
Sara has spent her entire professional career working to improve the health and well being of the elderly. She was part of the initial team that opened the 3rd assisted living in Central FL, even inviting the residents to her wedding! She was also a regional administrator for a CCRC home care company and then went on to become the Executive Director of a local Assisted Living Community caring for Individuals with Alzheimer's and Dementia.
Sara was a double major in Biology and English at Heidelberg College in Tiffin, Ohio and went on to do her graduate studies at The University Of Central FL's College of Health Sciences. She has a certification as an Assisted Living Administrator and is a dementia and Alzheimer's care specialist.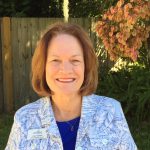 Carol Spears
Senior Placement Advisor
Cell: 407-492-0595
Email: carol@npseniorlink.com
Carol was born and raised in Central Florida. She is married and has three daughters, three son in-laws and 7 beautiful grandchildren. Carol has helped seniors find the right assisted living that they can call home for over 25 years here in Central Florida. It has enhanced their lives and brought peace of mind to their families. Carol was part of management teams that opened two assisted living communities in the area which both are now providing a home to over 250 seniors. The seniors and families that she has helped are too many to count. It has always been a passion for her to work with so many nice and interesting people and to help them find a place they can call home and to enjoy a happy life by getting the care, socialization and proper diet that is so important to their wellbeing.
Carol is the president and facilitator of the Health Care Sales and Marketing Professionals that has been meeting once a month for over 14 years. It is designed to bring health care professionals together to help educate them and work together to help seniors. This group also does a fundraiser and give out checks twice a year to local charities. In addition Carol sets up the monthly Florida Guardianship Association meetings. This is a group who helps seniors that do not have a family to assist them.
Carol studied business at Seminole State College in Lake Mary, Florida and Mesa State College in Grand Junction, Colorado. In the past years she was on the board of Maitland Chamber, Secretary of the Social Workers Association, core trained in Assisted Living Administration and a Marketing and Sales Director for over twenty years in local assisted living communities.
"I am very excited to be working with the team at Newport Senior Link and I look forward to meeting you and helping you find the right community that your love one can call home!"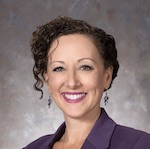 Angie DiMura, MNM, NHA, CMC
Senior Placement Advisor
Email: angie@npseniorlink.com
Angie began her career in healthcare in 2001, working in skilled nursing and rehab centers, with a goal of making a difference in people's lives. Angie became a licensed Nursing Home Administrator then an Executive Director for Assisted Living and Memory Care communities. Angie became a Certified Geriatic Care Manager in 2018. Angie recognizes the need for families and seniors to have a support service to help navigate through all the complexities of our healthcare systems and to provide guidance when making their choices.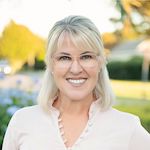 Sue Lesczynski
Senior Placement Advisor
Cell: 407-340-5316
Email: sue@npseniorlink.com
At a young age, Sue loved spending time with her grandparents and realized how much she enjoyed being in the company of seniors.
Sue has worked in the senior living industry for the past six years. Her role had previously focused on sales and marketing, but she soon understood her strength was guiding families through the process of moving a loved one. Sue excels at helping seniors and their families learn about assisted living and what it can offer. She takes the time to listen to what is important to the people she is working with in order to find the best possible options as they consider a move.
Sue's knowledge, experience and dedication to the details make the experience a smooth one for everyone.
Testimonials
I would highly recommend Sue to anyone looking for senior living facilities. She was attentive to our specific needs. She listened to our situation and advised us based on our needs not hers. In every respect she surpassed our expectations. She is compassionate, thoughtful, caring and kind. She also continued to follow up with us after placement to make sure everything was going well and if we needed anything. I have not interacted with anyone better in this capacity. -Lisa R
I wanted to personally thank you for your help with finding a place to care for my dad. I can honestly say that you are a shining example of true care and compassion for the clients you are serving. You went above and beyond all expectations assisting me with options for placement and coordinating the logistics to quickly get my dad the care he needed. I would not hesitate to recommend you to anyone looking for the same type of assistance. -Deborah M
"Sue helped find my mom the perfect place to call home! My mom had several unique needs, and Sue was very patient, diligent, and thorough about researching and narrowing down the facilities that best met our needs and budget. She scheduled and met us for tours, helped us make the best choice, and stayed involved even after my mom moved in to make sure her transition was smooth and we were happy. I highly recommend Sue if you are looking for someone kind, caring and knowledgeable to help navigate the process of next step living for any elderly person in your life. She's the best!" -JM